The BPD Survival Guide: How to Live a Balanced Life While Living with Somebody Suffering from Borderline Personality Disorder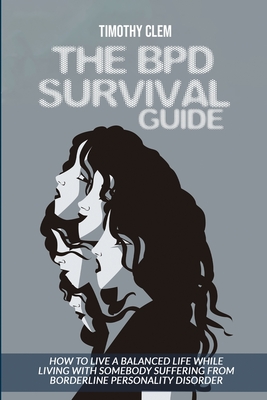 The BPD Survival Guide: How to Live a Balanced Life While Living with Somebody Suffering from Borderline Personality Disorder
Out of Stock In Store (Available to Order)
Do you find it perplexing that a loved one may go from being a very kind & caring person to a lunatic who only thinks about himself or herself while exhibiting anger & withdrawal?
Or perhaps, you wonder you have BPD but you're not sure about it?
Continue reading if any of this resembles your situation.
Your customers will never stop using this amazing book
If your loved one has an unstable sense of self, impulsive conduct, interpersonal connection difficulties, & emotional dysregulation, she or he most likely has borderline personality disorder
What you need to do now is take steps to assist him or her in recovering.
And this book will teach you precisely what you must do & what you should avoid for achieving your goals
In this guide, you will find:
Knowing what BPD may enable a better understanding of the turmoil in your relationship.
How to deal with and resolve conflict inside a relationship?
How to manage Suicidality in BPD
And there's a lot more
So start taking actions to help them and yourself to live a balanced life
Buy it NOW and let your customers become addicted to this incredible book
ISBN: 9781914144370
ISBN-10: 9781914144370
Publisher: Timothy Clem
Publication Date: 10/12/2021 - 12:00am
On Sale: 10/12/2021 - 12:00am
Pages: 106
Language: English
Categories
Psychopathology - Personality Disorders