28 Days to Gut Health: A practical guide to improve your gut health and well-being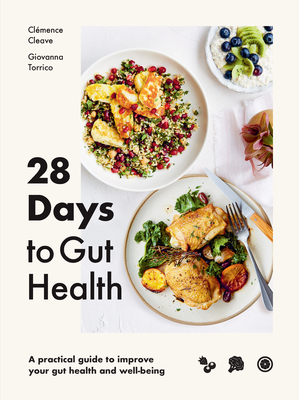 28 Days to Gut Health: A practical guide to improve your gut health and well-being
Likely On Our Shelves
A twenty-eight-day plan for starting a diet that nourishes your gut's microbiome.

Our physical and mental well-being is closely connected to our gut. With this book, take a deep dive into the secrets of your digestive system and learn how food and lifestyle can keep it happy!

An introduction to a happier and healthier gut, this book starts with everything you need to know, from the science behind your digestive system, the foods you should be eating (and how much), lifestyle choices that matter, and how to begin your own journey toward a thriving microbiome.

To help make the transition easier, 28 Days to Gut Health features twenty-eight full days of recipes, from breakfast to dinner, and a shopping list for every week—healthier decisions don't have to be difficult. With snacks, drinks, and basics like triple nut butter and kimchi included, everything is already covered to help you get all the nutrients you need to help make your gut happy.
Clémence Cleave is a registered nutritionist with an MSc in Clinical Nutrition, as well as a trained chef with Michelin star experience. She helps others to address their nutritional needs, whether that's to lose weight, to restore a healthy relationship with food, to enhance their sport performance, or to eat more broadly or ethically. Frankie Unsworth is a London-based food and prop stylist, home economist, and recipe writer and tester. Her clients include Waitrose & Partners, Daylesford Farm, Fortnum & Mason, Penguin Random House, Ebury, Miele, Twinings, BBC Worldwide, Quadrille, The Guardian, The Times, Faber, Pret à Manger, Homes and Gardens, Hodder, HarperCollins, and Marks & Spencer.