Mind Kind: Your Child's Mental Health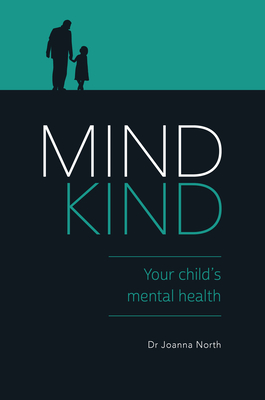 Mind Kind: Your Child's Mental Health
Out of Stock In Store
In Mind Kind: Your Child's Mental Health, acclaimed psychotherapist Dr Joanna North gives a unique insight into the world of children's mental health; one that focuses on kindness and values. Dr North presents clear, research-based strategies which she has developed over 30 years of working with children, adults and families.

In supporting children towards positive mental health and well-being, this book emphasises the importance of understanding their emotions in a variety of situations. Chapters are devoted to behaviour management; helping children through difficult times; and developing a 'Mind Kind approach' to mental health conditions such as stress, anxiety and depression. Family break-ups, divorce and step-parenting; and eating disorders and their link to mental health receive special attention.

Dr North also addresses common parental misunderstandings about mental health and provides advice for interpreting behavioural signals in children and the most effective ways to help. Her focus is on resolving children's struggles through kindness and clear comprehension of what they are going through. She appreciates that every child's emotional needs are unique and gives parents and carers the tools to adapt.

Mind Kind provides tried and tested strategies to create an environment that promotes positive mental well-being for children at for every age and stage of childhood.
Dr Joanna North is a Doctor of Psychotherapy, a Chartered Psychologist and a Chartered Scientist who received the British Psychological Society's 'CPS Distinguished Contribution to Psychology in Practice Award' in 2017 for her work with adopted children. She lives in the UK where she works as an expert witness for the Family Court and runs a private clinical practice. Her books include How to Think About Caring for a Child with Difficult Behaviour (2010), Mindful Therapeutic Care for Children (2014) and Mind Kind (2019). Joanna has 30 years of experience working with children, adults and families, and is a grandmother herself.
ISBN: 9781925335941
ISBN-10: 9781925335941
Publisher: Exisle Publishing
Publication Date: 07/09/2019 - 12:00am
On Sale: 07/09/2019 - 12:00am
Pages: 256
Language: English
Categories
Family & Relationships / Parenting