LeBron James: The Inspiring Story of NBA Superstar LeBron James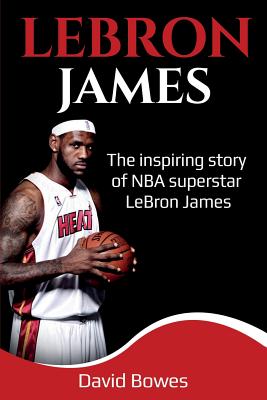 LeBron James: The Inspiring Story of NBA Superstar LeBron James
Out of Stock In Store
LEBRON JAMES
This book covers the topic of NBA superstar, LeBron James. Inside, you will learn about LeBron's early life, his high school career, his NBA career to date, his life outside of basketball, and much more.

LeBron is widely regarded as one of the best athletes to have ever lived. As you will soon discover, LeBron has achieved a lot not only on the court, but also outside of basketball. A philanthropist and political activist, LeBron's impact reaches far and wide.

At the completion of this book you will have a good understanding of the life of LeBron James, including his career, his life off of the basketball court, and what is likely to be next for the NBA champion.

Here Is A Preview Of What You'll Learn About Inside...
LeBron's Early Life
High School Career
Entering The NBA
The Decision
Records & Achievements
LeBron's Life Outside Of Basketball
What's Next For LeBron James
Much, Much More
ISBN: 9781925989335
ISBN-10: 9781925989335
Publisher: Ingram Publishing
Publication Date: 06/30/2019 - 12:00am
On Sale: 06/30/2019 - 12:00am
Pages: 46
Language: English
Categories