Soulsearchers and Company Omnibus 2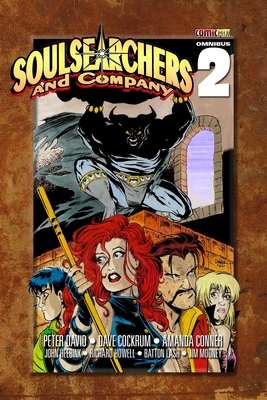 Soulsearchers and Company Omnibus 2
Out of Stock In Store (Click to Order)
A former Olympic athlete with an enchanted vaulting pole. A cocksure Arabian fire demon. A CPA with a magic bag. An apprentice witch. A boy who changes into creatures. And a talking prairie dog.
They're still detectives... and the biggest mystery is how they don't end up killing each other before the monsters do.
More weird wackiness from fan-favorites Peter David (Aquaman, Supergirl, Young Justice, Spider-Man, Hulk), Dave Cockrum (X-Men, Legion of Super Heroes, Ms. Marvel), and Amanda Conner (Harley Quinn, Supergirl, Painkiller Jane)

Reprinting Soulsearchers & Company #13-25, originally from Claypool Comics.
ISBN: 9781939888778
ISBN-10: 9781939888778
Publisher: Comicmix LLC
Publication Date: 09/25/2019 - 12:00am
On Sale: 10/02/2019 - 12:00am
Pages: 332
Language: English
Categories