Gaudy Baubles and Fartworms: An Insider's Guide to Welfare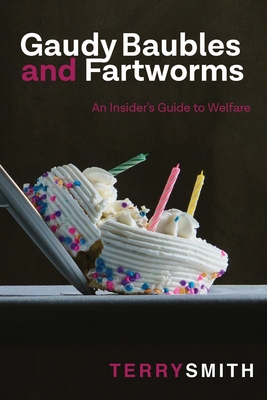 Gaudy Baubles and Fartworms: An Insider's Guide to Welfare
Out of Stock In Store
Welfare is not what you think it is.
Many states ignore federal work requirements for welfare parents. At the same time children on welfare face eviction and hunger every month. Quality child care is outside the price reach of low income children. Food Stamps is throwing billions down the outhouse floor that don't lead to feeding hungry Americans and--insult to injury--some states are falsifying data in order to win federal high performance money.
Whether you are politically conservative, liberal, or independent... or are a taxpayer or recipient of services... all of you are eating from cake that was dropped on a dirty floor. If you want to understand the current welfare system in America, and what could be done to make the system both efficient and beneficial, this book is the complete insider's guide and analysis you need.
"Terry Smith has spent twenty-six years serving the citizenry, and in this book, he tells it like it is from inside that service. Drawing from decades of compassionate, efficient and effective service, he provides relevant insight and suggestions on how to support and uplift people through the system. He walks us through the history of welfare, from its original beginnings to where it is today; as well as the challenges/bumps it has undergone through the
years. He also points out its shortcomings in meeting its mission. If you want to know how a program works, listen to the people implementing it at the grassroots level; and not just to individuals who think they know what is best
for the people." -- Nancy Stiles, Former New Hampshire Senator.
"A well researched and written treatise that provides an insider's view of our complex welfare system. It points out the irony that a system designed to help those most vulnerable, has built-in road blocks to ensure failure. A spot-on indictment of those who perpetrate the charade." --Michael R O'Neal, former Program Manager, Stanislaus County, California.
ABOUT THE AUTHOR:
Terry Smith's first job was four years in the US Navy during Vietnam. Later, he taught high school and college English before taking a master's degree in human services administration. He spent 26 years with New Hampshire's Health and Human Services directing poverty programs and is considered one of the nation's leading experts on welfare. He lives with his wife Elise amid thirty-eight acres of New Hampshire forest.
ISBN: 9781946277336
ISBN-10: 9781946277336
Publisher: Kharis Publishing
Publication Date: 12/30/2019 - 12:00am
On Sale: 04/10/2019 - 12:00am
Pages: 152
Language: English
Categories
Public Policy - Social Services & Welfare