The Black Badge: Confessions of Corruption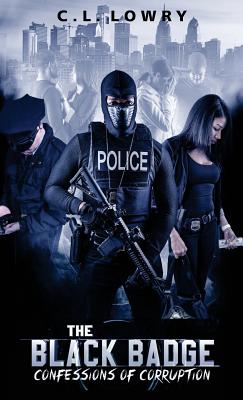 The Black Badge: Confessions of Corruption
Out of Stock In Store
Have you ever wondered what truly goes on behind the closed doors of police departments?

C.L. Lowry kicks those doors down in his stories and exposes the dirty secrets that most people are scared to speak about. In this shocking book, C.L. Lowry takes us on a journey through the lives of eight corrupt Philadelphia Police Officers as they are confronted with endless temptations.

These officers all took an oath to protect and serve the citizens of Philadelphia, but they used their authority and power for all the wrong reasons. None of them started off with evil intent, but one by one, they all were eventually involved in criminal acts ranging from slinging drugs to cold blooded murder.

The Black Badge stories are disturbing, erotic, suspenseful and deeply moving. They shine light on the dark temptations that millions of people struggle with every day, not just police officers. Hang on to the edge of your seat, and your stomach, as you get to know these heroes turned villains and enter the world of police corruption.
ISBN: 9781946897923
ISBN-10: 9781946897923
Publisher: Creedom Publishing Company
Publication Date: 01/23/2016 - 12:00am
On Sale: 03/16/2017 - 12:00am
Pages: 240
Language: English
Categories