Finding My World DEI Curriculum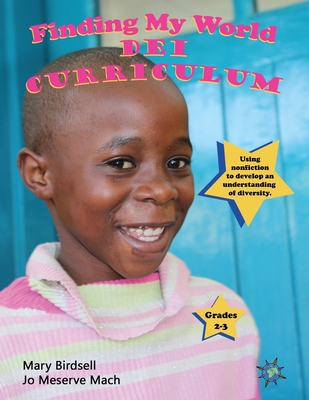 Finding My World DEI Curriculum
Out of Stock In Store
Finding My World DEI Curriculum: Grades 2-3
With the social acclaim that Everyone Matters, it is important for students today to learn about diversity, equity, and inclusion (DEI). As a literature-based study with the Finding My World series, this inclusive 2-3 curriculum promotes DEI skill development by fostering student exposure to individuals living with disabilities and expanding their capacity to build relationships with all their peers.
This Finding My World DEI program challenges second and third graders to think about their own feelings and actions as they follow a literature-based study with the Finding My World series.
Offering diversity in culture and geography, the Finding My World series presents six unique nonfiction stories that give voice to children with disabilities and promote their equity within their communities. Inclusive stories offer students the opportunity to meet children and adults with disabilities. This includes children with autism, intellectual disabilities, learning disabilities, cerebral palsy, facial difference, arthrogryposis and TAR syndrome. In addition, stories introduce adults who are nonverbal because of cerebral palsy and differently sight abled.
The DEI Finding My World curriculum compares and contrasts six pairs of books within the Finding My World series to provide educators with detailed context to facilitate students' understanding of diversity, equity, and inclusion in relation to an identified DEI competency. In addition, a Reader's Theater script, discussion questions, and four printable activity pages (per pair) provide opportunities for fun interaction around these topics. Pre-and post-surveys to assess student self-awareness related to their perception of their peers with disabilities help the student integrate their learning into their own lives.
ISBN: 9781947541320
ISBN-10: 9781947541320
Publisher: Finding My Way Books
Publication Date: 09/30/2021 - 12:00am
On Sale: 09/30/2021 - 12:00am
Pages: 42
Language: English
Categories