American Treasure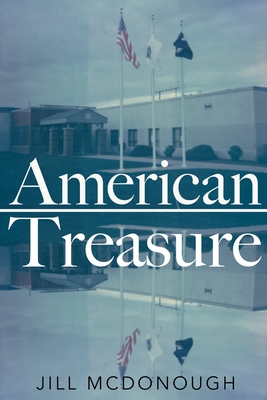 American Treasure
Likely On Our Shelves
From the perspective of a teacher in a youth detention center, these hard-hitting poems have a unique blend of dark humor and realism.
In a composition of both compassion for America's unheard voices and contempt for the systems' unjustness, American Treasure chronicles McDonough's personal place within the nation. She considers her work with incarcerated students, her privilege, her womanhood, and the connection she shares with others. Through this exploration, McDonough writes with care about the possibility of a people in a country built on cruelty. Poems prod, ache, question, and laugh, as they tap into the complexity of a modern nation full of contempt for the vile systems woven into the American fabric, while also celebrating those who live in spite of them.
Jill McDonough is the author of Habeas Corpus (Salt, 2008), Oh, James! (Seven Kitchens, 2012), Where You Live (Salt, 2012), Reaper (Alice James Books, 2017), and Here All Night (Alice James Books, 2019). The recipient of three Pushcart prizes and fellowships from the Lannan Foundation, the National Endowment for the Arts, the Fine Arts Work Center, the New York Public Library, the Library of Congress, and Stanford's Stegner program, she taught incarcerated college students through Boston University's Prison Education Program for thirteen years. Her work has appeared in Poetry, Slate, The Nation, The Threepenny Review, and Best American Poetry. She teaches in the MFA program at UMass-Boston.
ISBN: 9781948579292
ISBN-10: 9781948579292
Publisher: Alice James Books
Publication Date: 11/08/2022 - 12:00am
On Sale: 11/08/2022 - 12:00am
Pages: 100
Language: English
Categories