Startups and the Tech Revolution: The Essential Guide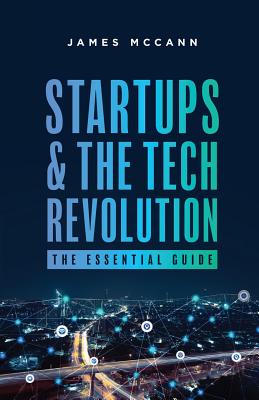 Startups and the Tech Revolution: The Essential Guide
Out of Stock In Store (Available to Order)
A decade from now, many jobs as we know them may no longer exist as the industrial revolution of the twentieth century gives way to the technological age of the twenty-first.
To succeed in the new startup economy, it will be important to understand the breadth of this change as well as prepare with the right skills.
Startups and the Tech Revolution: The Essential Guide is the first step towards understanding this new world. This book is meant to help those outside the startup world get a basic understanding of the tech revolution underway by providing a simple yet comprehensive overview of how the system works and how it may impact individuals, society, and companies.
Written by James McCann, Startups and the Tech Revolution: The Essential Guide demonstrates that the tech age can be good for humanity but that we must be prepared for the scale of the coming changes.
This book takes readers through every element of the startup ecosystem while providing timely examples of how the tech revolution is changing our world, all in the hopes that you will be better informed to join the debate and think about how to make the most of the technological age.
ISBN: 9781949639087
ISBN-10: 9781949639087
Publisher: McCann Investments & Advisory
Publication Date: 08/24/2018 - 12:00am
On Sale: 08/23/2018 - 12:00am
Pages: 130
Language: English
Categories