Hashtags for Change: A Sticker Book of Social Justice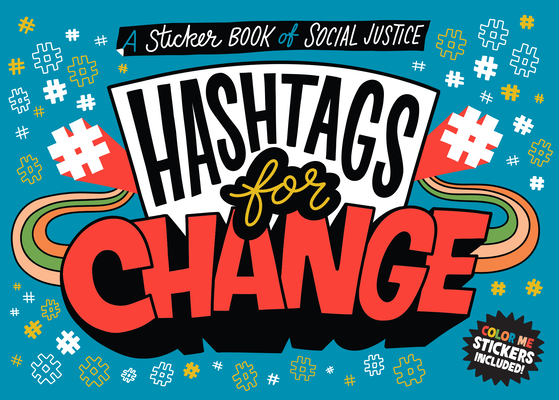 Hashtags for Change: A Sticker Book of Social Justice
Likely On Our Shelves
Young Activists Are Changing the Way We Live, One Hashtag at a Time
Featuring 50 hashtags, including #BlackLivesMatter, #LoveWins, #StoptheStigma, and #MeToo, this book puts the most relevant social-justice issues of our time (climate change, mental health, gun control, income inequality, social and racial justice) in context while providing readers with hundreds of stickers to help them express themselves and their causes.
The hundreds of stickers included in the book are perfect for decorating laptops, smartphones, water bottles, etc., and include plenty of "color me" stickers ready for ultimate personalization.
This book is for the dreamers and the social-justice fighters who are working, or would like to start working, for a better world. Are you ready to join them?
#hashtagsforchangethebook
duopress labs creates innovative books and gifts for children and adults. Recent titles include the TummyTime®, Terra Babies, SmartFlash™, Pop Out, and High-Contrast series; The Belly Sticker Book; 100 Pablo Picassos; My Fridge; and A Good Deck.