Sex Positions: The Complete Guide To Spice Up Your Sex Life With Over 101 Hot And Steamy Sex Positions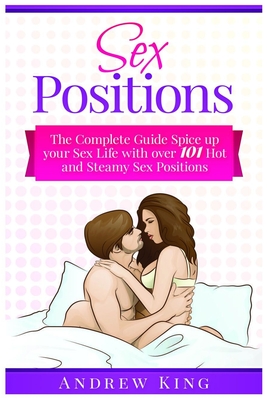 Sex Positions: The Complete Guide To Spice Up Your Sex Life With Over 101 Hot And Steamy Sex Positions
Out of Stock In Store
Have you been meaning to improve your sex life but haven't had the inspiration yet?
This book is designed to help you turn your sex life around. It is filled with over 100 sex positions that illustrate the various ways you can have sex with your partner.
The sex positions have been illustrated both with images and words for easier understanding.
We have drawn from a wide array of sources and come up with the best positions that are guaranteed to make your partner go "wow "
You won't have to stick to the boring one or two positions you have been engaging in for a lifetime, but rather you will now have a wealth of positions to impress your partners with.
If you're ready to turn your sex life around, be sure to check this book out.
ISBN: 9781951339463
ISBN-10: 9781951339463
Publisher: Platinum Press LLC
Publication Date: 08/15/2019 - 12:00am
On Sale: 08/15/2019 - 12:00am
Pages: 236
Language: English
Categories