My Pregnancy Planner: New Due Date Journal Trimester Symptoms Organizer Planner New Mom Baby Shower Gift Baby Expecting Calendar Baby Bump D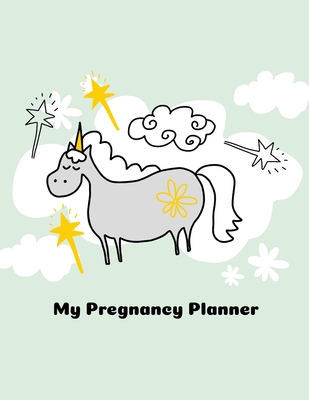 My Pregnancy Planner: New Due Date Journal Trimester Symptoms Organizer Planner New Mom Baby Shower Gift Baby Expecting Calendar Baby Bump D
Out of Stock In Store
Ultimate Pregnancy Planner
NOT your mom's pregnancy planner. What?
This premium pregnancy planner helps you navigate your pregnancy from bump through delivery. Makes a beautiful keepsake memory book to remember all the parts of pregnancy.
8.5X11 inches
104 Pages
Congrats on the Pregnancy
Presuming that you have confirmed your suspicions and that this is your first or fifth child, AND you wish to record some keepsake memories for THIS child you have come to the right PLANNER
Our goal is to give you all the space and pages you will need to track and record memories of your unborn child during your pregnancy.
To do that, we believe it is important for you to track all your information in ONE spot during your pregnancy, and what is happening to your body as your baby develops and nears term. You can even take this pregnancy planner with you to all your doctors appointments as well....
Therefore, all the pregnancy planner pages we give you can be easily written into on a daily basis and this fits easily into a large purse or your backpack.
Premium Pregnancy Planner Includes:
8.5X11 inches
104 Fill In Pages
Birth Plan
40-Week Pregnancy Journey
Doctor & Prenatal Appointment Trackers
Baby Shower Memories
Fetal Movement Tracker
Baby Shopping List
Weight Tracker
Healthy Food Ideas *plus FREE meal planner *
First, Second & Third Trimester Highlights
Baby Bump Photo Layouts
And much more
Makes A Great Gift For:
Pregnancy
New Moms
Baby Shower Gift
Women
New Dads
Teens
New Baby Gift
ISBN: 9781952378386
ISBN-10: 9781952378386
Publisher: Patricia Larson
Publication Date: 03/19/2020 - 12:00am
On Sale: 03/19/2020 - 12:00am
Pages: 104
Language: English
Categories
Babysitting, Day Care & Child Care