Rapid Weight Loss Hypnosis: Stop Emotional Eating, Easily Eat Healthily, Stop Sugar Cravings, and Maintain Your Diet by Self-Hypnosis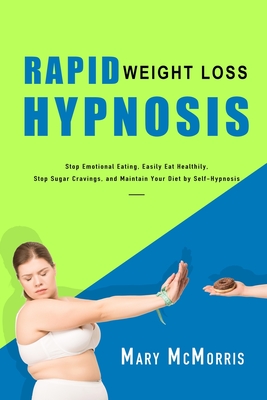 Rapid Weight Loss Hypnosis: Stop Emotional Eating, Easily Eat Healthily, Stop Sugar Cravings, and Maintain Your Diet by Self-Hypnosis
Out of Stock In Store (Click to Order)
This item may not be available to order. Please call 617-566-6660 for more information.
Have you tried multiple weight loss methods?
Are you troubled by obesity?
Are you anxious about losing weight?
Hypnotic weight loss is an easy and effective way to lose weight. You are worth trying.
The principle of hypnosis to lose weight is to achieve weight loss through hypnosis. It helps you Stop Emotional Eating, Easily Eat Healthily, Stop Sugar Cravings, and Maintain Your Diet through hypnosis, and ultimately achieve weight loss.
This book is a practical guide to hypnosis and weight loss, which teaches you to step by step.
If you have hypnotic weight loss needs, you deserve this book.
ISBN: 9781953732705
ISBN-10: 9781953732705
Publisher: Felix Madison
Publication Date: 09/23/2020 - 12:00am
On Sale: 09/23/2020 - 12:00am
Pages: 288
Language: English
Categories