The Royal Wedding Hour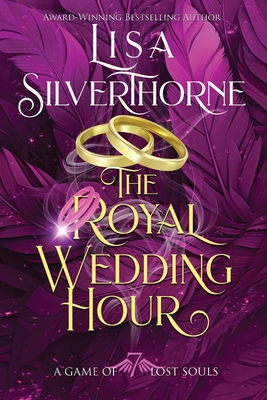 The Royal Wedding Hour
Out of Stock In Store
Can a human and an angel of death live happily ever after?
Jack and Talia are about to find out.
At a romantic vineyard with old friends.
A squad of death angels. TONS of demons.
And Jack's overbearing mother.
Get ready for the wildest and craziest reality TV wedding ever
As Jack and Talia recover from the battle for Heaven, the hunt continues to harvest Jack's soul.
At an isolated Sonoma County, California winery, Jack and Talia hide on reality television and compete in the show's wedding games to win a fairytale wedding on the live finale.
But first, they must survive Lucifer's slayer demons, hellhounds, and worst of all-Jack's overbearing mother in...The Royal Wedding Hour.

ISBN: 9781955197045
ISBN-10: 9781955197045
Publisher: Elusive Blue Fiction
Publication Date: 05/06/2021 - 12:00am
On Sale: 05/06/2021 - 12:00am
Pages: 400
Language: English
Categories
Romance - Paranormal - General