In the Sky: A Retired Captain Looks Back Over Fifty-Nine Years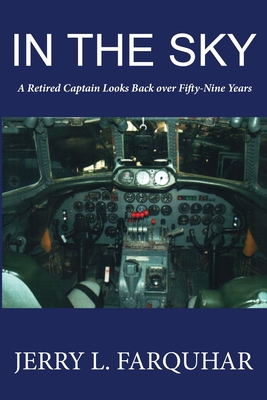 In the Sky: A Retired Captain Looks Back Over Fifty-Nine Years
Out of Stock In Store (Available to Order)
The airline world has changed dramatically in the fifty-six years since I entered it. Some changes are for the better, but some are not so good. This book paints a picture of the airline world through my career. I have spent 26,000 hours at the controls of different aircraft. Many pilots who have flown the airlines will have had similar experiences. I make no attempt to be exclusive or comprehensive, but rather to offer a flavor of what this world was like. Most names here are true. Some have been changed or omitted to preserve the sensitivities of those involved. In a few cases, I must plead Winston Churchill's excuse, "that a gentleman never insults someone by accident."
ISBN: 9781970153095
ISBN-10: 9781970153095
Publisher: La Maison Publishing, Inc.
Publication Date: 09/09/2019 - 12:00am
On Sale: 09/15/2019 - 12:00am
Pages: 398
Language: English
Categories