You Are What You Eat: Human Body Function in Relation to Food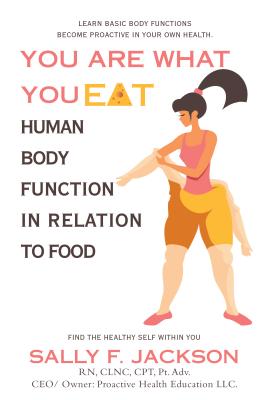 You Are What You Eat: Human Body Function in Relation to Food
Out of Stock In Store (Click to Order)
You Are What You
EAT
Human Body Function
In Relation To Food

Through your parent's influence, you learned the importance of eating balanced meals and drinking plenty of water. But classes on basic body function in relation to food never existed, so you grasped little about your body functions in relation to true nutrition. In this self - teaching - book you will learn the basics of body function in relation to food. And what your body can and can't do with the foods you eat - all using basic and easy- to- implement concepts.

You will understand exactly how your body works and how to make dietary changes to improve your overall health and prevent or eliminate a variety of diseases. Nutrition is not calorie counting, chemical reactions, or metabolism, but is proper and effective body function as a result of what you eat.

Proactive Health Education has based this self - teaching book on research gathered from independent scientists and respected researchers from around the world. You are the sum of everything you eat, including food, water and exercise. Your body knows exactly what it needs, learn how to listen, and obtain a happier, longer, healthier life.
ISBN: 9781973633877
ISBN-10: 9781973633877
Publisher: WestBow Press
Publication Date: 10/25/2018 - 12:00am
On Sale: 10/25/2018 - 12:00am
Pages: 526
Language: English
Categories