The Man in the Brown Suit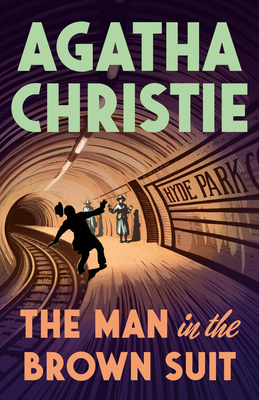 The Man in the Brown Suit
Likely On Our Shelves
A colorful murder mystery in which a spirited young woman plays amateur sleuth aboard a luxury cruise ship to South Africa

After young Anne Beddingfeld witnesses an accidental death in a London tube station—and the bizarre behavior of a man in a brown suit who flees the scene—she becomes convinced that foul play is at work. A woman is found murdered the next day and the police show no interest in Anne's theory that the two incidents are connected.

Spurred by a cryptic note dropped by the man in brown, Anne impulsively uses all her savings to book passage on a cruise ship heading to South Africa. On the voyage she finds herself at the center of a high-stakes game involving stolen diamonds, high society idlers, a mysteriously attractive young man, and a master criminal and his double-crossing minions.
AGATHA CHRISTIE (1890-1976) is the world's best-known mystery writer. Her books have sold more than a billion copies in the English language, and another billion in 44 foreign languages. She is the most widely published author of all time in any language, outsold only by the Bible and Shakespeare. Her writing career spanned more than half a century, during which she wrote 79 novels and a short story collection, as well as 14 plays, one of which, The Mousetrap, is the longest running play in London theater history.