Multiculturalism: Reflections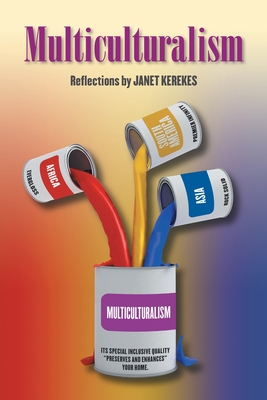 Multiculturalism: Reflections
Out of Stock In Store
Reflections can be a useful tool in the hands of a historian, and through her reflections author Janet Kerekes has taken readers on a thoughtful and challenging exploration of multiculturalism.
Multiculturalism: Reflections gives readers what dense and forbidding academic works and superficial magazines articles have not: a comprehensive yet condensed history of Canada, the first country to adopt multiculturalism; what multiculturalism actually entails; and an examination of multiculturalism's various issues. These include: problems surrounding diversity and inclusiveness, the inherent conflict between immigrants retaining their traditional practices and integration, the issues with superimposing multiculturalism on a nation's history, and the problems with redefining a nation as a country of immigrants. Kerekes questions whether multiculturalism is a viable model everywhere, whether is it permanently viable, and what toll multiculturalism has on societies where it is enforced.
Written in a readable and at times amusing way, Multiculturalism: Reflections is an indispensable handbook for anyone interested in a country that has embraced multiculturalism (or dabbled in it), helping them to decide whether this societal model has been beneficial, should be modified in some way, or, like other "isms," should be consigned to the dustbin of history.
ISBN: 9781988387178
ISBN-10: 9781988387178
Publisher: Janet Kerekes
Publication Date: 10/01/2020 - 12:00am
On Sale: 10/01/2020 - 12:00am
Pages: 118
Language: English
Categories