Forgiveness Is Freeing: Teachings to Let Go of Judgments and Conflict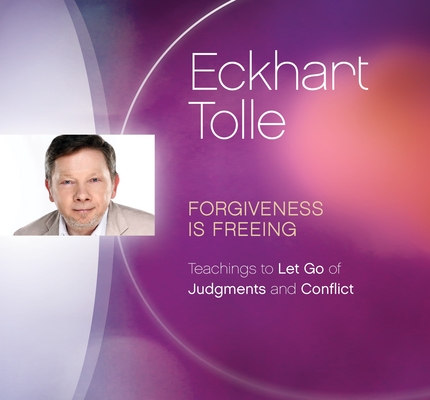 Forgiveness Is Freeing: Teachings to Let Go of Judgments and Conflict
Pre-Order (Not Yet Available)
Learn how to transcend the pain of the past and dwell in a Presence free of resentments.

Do you know of someone in your life who you cannot possibly bring yourself to forgive? When you think of that person, what feelings arise? It's likely, muses Eckhart Tolle, that none of those sensations are happiness, calm, or contentment.

None of this is unfamiliar to the renowned author and luminary, who has taught on the nature of perception, selfhood, and the roots of negative emotions for more than 20 years. Holding on to old wounds, he reflects, is one of the surest signs that you are caught in the egoic thinking of the false self.

Forgiveness Is Freeing brings together Eckhart's most potent talks about what it means to let go of grievances and fully accept the shape of your past. Through insightful lectures and practices, he shows us how to cultivate nonjudgment and equanimity when others overstep your boundaries, why the worst grudges are the ones we hold against ourselves, and what to do when the pain of our past wounds hijacks our senses.

You don't have to be bound by the illusions of the past, teaches Eckhart. In these essential audio sessions, he shows us the way to letting go and embracing the liberation of the present moment.
Eckhart Tolle is a world-renowned spiritual teacher and bestselling author in print and on audio. His written works include two New York Times bestsellers: the Oprah's Book Club selection A New Earth and The Power of Now, which has been translated into over 30 languages. Learn more at eckharttolle.com.