Tu y Tu Cuerpo: ¿Y Si Tu Cuerpo No Fuera Un Problema?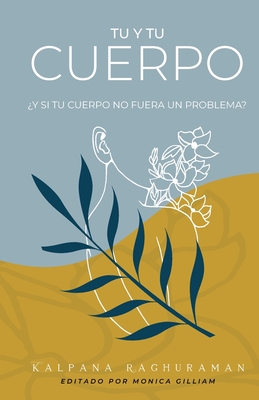 Tu y Tu Cuerpo: ¿Y Si Tu Cuerpo No Fuera Un Problema?
Out of Stock In Store (Available to Order)
Cu ndo fue la ltima vez que te maravillaste del asombroso regalo que es tu cuerpo?
Alguna vez has hecho eso?
O has estado luchando con tu cuerpo, tratando de vivir de acuerdo con los ideales rom nticos de cuerpo que te bombardean de todos los lados?
Qu pasa si, no importa desde d nde empieces hoy, hay un mundo a n m's rico de posibilidades disponibles con tu cuerpo?
Estar as dispuesto a dejar ir las dificultades con las que has estado luchando todo este tiempo y abrirte a la sabidur a que el cuerpo mismo puede ofrecerte?
Para aquellos de ustedes que est n listos para una aventura gloriosa y m's amable de lo que jam's hayan imaginado, acepten la invitaci n de Tu y Tu Cuerpo y exploren todo desde lo que eligen comer hasta c mo se ven en el espejo de una manera completamente nueva.
Solo ten cuidado, es posible que te guste mucho lo que encuentres.
ISBN: 9781989840252
ISBN-10: 9781989840252
Publisher: Big Moose Publishing
Publication Date: 07/26/2021 - 12:00am
On Sale: 07/26/2021 - 12:00am
Pages: 104
Language: Spanish
Categories