Thanksgiving Cookbook: Over 200 Wonderful and Delicious Thanksgiving Recipes (Greatest Thanksgiving Cookbook of All Time)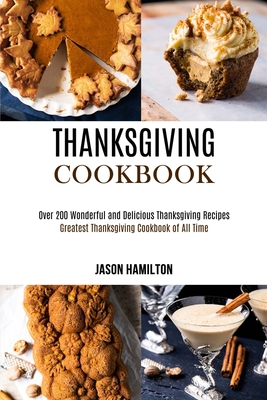 Thanksgiving Cookbook: Over 200 Wonderful and Delicious Thanksgiving Recipes (Greatest Thanksgiving Cookbook of All Time)
Out of Stock In Store (Click to Order)
This item may not be available to order. Please call 617-566-6660 for more information.
Creating a full Thanksgiving meal can seem overwhelming, but you can put your worries to rest by using one of these 5 full meal plans, complete with shopping lists.
What's included in this recipe guide:
- Amazing Appetizers to serve your guests,
- Tasty Main Dish recipes to cook for your feast,
- Scrumptious Side Dishes to satisfy your guests' hunger,
- Delicious Desserts including pies, cakes & more
Thanksgiving & Christmas recipes There are millions of recipes in the world, but here are a few great ones to impress your family and friends These recipes are simple enough for beginners but tasty enough to make people think you are a chef
ISBN: 9781989891926
ISBN-10: 9781989891926
Publisher: Alex Howard
Publication Date: 10/31/2020 - 12:00am
On Sale: 10/31/2020 - 12:00am
Pages: 200
Language: English
Categories