The Ember Ever There: Poems on Change, Grief, Growth, Recovery, and Rediscovery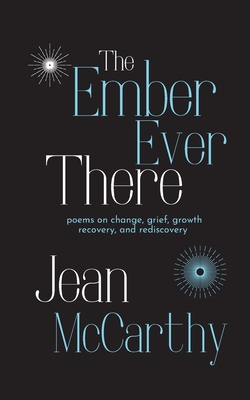 The Ember Ever There: Poems on Change, Grief, Growth, Recovery, and Rediscovery
Out of Stock In Store (Click to Order)
This item may not be available to order. Please call 617-566-6660 for more information.
What happens when a person looks inside and addresses old wounds that have long been denied? How does it feel to lay down deeply ingrained patterns and behaviours that are no longer helpful? How do relationships change when self-worth is restored? The answers are found in The Ember Ever There, a collection of poetry by Jean McCarthy.
McCarthy believes that everyone has patterns in need of attention and healing, and suggests that the process used for recovery is transferrable to other aspects of personal growth. These poems pay homage to the pain of feeling adrift, the excitement of embarking on change, the wonder of self-awareness, the joy of connections, and the surprising grief that can arise when old ways are left behind.
This book includes poems about each of the twelve steps as well as a section of song lyrics that include "I Own It," the theme song of the popular recovery podcast "The Bubble Hour."
ISBN: 9781999299927
ISBN-10: 9781999299927
Publisher: Jean McCarthy
Publication Date: 06/19/2020 - 12:00am
On Sale: 06/19/2020 - 12:00am
Pages: 124
Language: English
Categories