Vies Ordinaires En Corée Du Nord (Collections Litterature #6143)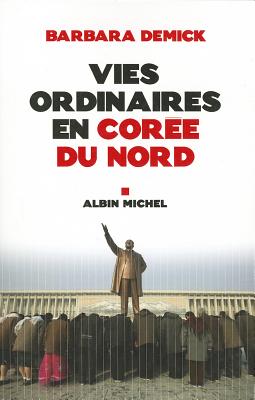 Vies Ordinaires En Corée Du Nord (Collections Litterature #6143)
Unavailable
Rien envier au reste du monde: telle est la devise de la Cor e du Nord.

Apr's six d cennies, ce r gime totalitaire demeure l'un des vestiges des la Guerre Froide. Pour la premi re fois, ce livre, qui a fait l' v nement aux tats-Unis, ne raconte pas une r alit chiffr e et statistique qu' voquent la plupart des articles et des reportages, mais il montre, dans des d tails d chirants, le combat humain des Nord-Cor ens pour survivre. Un jeune couple, un orphelin, une ouvri re ou un m decin jadis id aliste... ce sont ces vies ordinaires dont nous parle Barbara Demick, correspondante du Los Angeles Times S oul pendant dix ans, Prix BBC Samuel Johnson 2010, pour voquer un pays qui a sombr dans le chaos par la folie de ses dirigeants.

Au-del du tableau apocalyptique, c'est une r alit humaine, relat e avec un sens du d tail romanesque que nous fait partager cette enqu te bouleversante.

Ce livre est bien plus qu'un portrait du r gime le plus totalitaire de la plan te, c'est un livre passionnant et poignante, et une tude de la psychologie totalitaire. The Philadelphia Tribune

Un des rares ouvrages dresser un portrait des Nord-Cor ens. Cette formidable enqu te, l'ind niable qualit litt raire, humanise un peuple en souffrance dont les destins individuels ne sont pas vraiment connus l'ext rieur. The San Francisco Chronicle.
ISBN: 9782226217394
ISBN-10: 9782226217394
Publisher: Albin Michel
Publication Date: 11/10/2010 - 12:00am
On Sale: 11/01/2010 - 12:00am
Pages: 336
Language: English
Categories