Easter Coloring Book: Happy Easter Coloring Book for Kids Ages 4-8 Unique 50 Patterns to Color The Great Big Easter Coloring Book for Toddle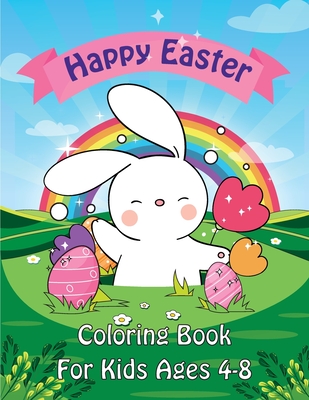 Easter Coloring Book: Happy Easter Coloring Book for Kids Ages 4-8 Unique 50 Patterns to Color The Great Big Easter Coloring Book for Toddle
Out of Stock In Store (Available to Order)
"I'm a funny little bunny, sitting on a stump, I flap my floppy little ears and then I jump, jump, jump "
Easter surprises are coming... the Easter Bunny brings happiness to your family.
Look Now inside the Easter Coloring Book:
50 unique patterned images with white pages between.
Easy to coloring in a large 8.5" x 11" Easter Coloring Book for Kids with 100 black and white pages.
Exclusive Easter Illustrations.
This Easter Coloring Book is perfect for those who want to unleash their artistic potential.
We created the new unique designs that you have not seen in another Easter Coloring Book for Toddlers.
Easter Coloring Book for Kids Ages 4-8 it's a wonderful gift for your little ones
It's the most gifted item on Easter
Order Now and Happy Easter
ISBN: 9783287542470
ISBN-10: 9783287542470
Publisher: Ellen Stone
Publication Date: 03/29/2021 - 12:00am
On Sale: 03/29/2021 - 12:00am
Pages: 104
Language: English
Categories