Kulturrevolution: Vier Erzählungen aus China in der Zeit des Umbruchs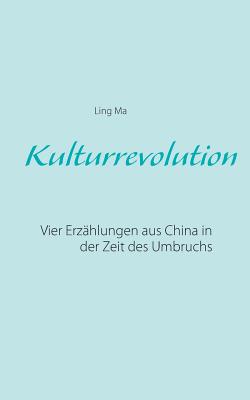 Kulturrevolution: Vier Erzählungen aus China in der Zeit des Umbruchs
Out of Stock In Store (Click to Order)
This item may not be available to order. Please call 617-566-6660 for more information.
Ich denke oft an Erlebnisse aus meiner Kindheit und Jugend in China, die ich in vier Erz hlungen niedergeschrieben habe. - An meine Freundin Schuang und ihren Bruder, der zu Anfang der Kulturrevolution in die schwierigen Zeiten hinein wuchs, auf die schiefe Bahn geriet und den wir trotz aller Liebe und F rsorge am Ende nicht vor der Todesstrafe bewahren konnten. - Wie war die Beziehung zwischen uns drei oder vier jungen Menschen in der Zeit der Kulturrevolution, der Zeit epochaler Umw lzung? Liebe und Hass, Leben und Tod, traten in unser Leben. - Sunda war einst mein Chef, ein starker, aufrichtiger und verantwortungsvoller Mann. Als ich ihn 15 Jahre sp ter wiedertraf, war er total ver ndert und ein Schatten seiner selbst. Was war der Grund? Jetzt lebte er in v lliger Abh ngigkeit von seiner Frau und hatte sein eigenst ndiges Leben aufgegeben. - Was ist eine au ergew hnliche Frau in China? Bailan ist so eine. Sie ist voller Treue in Liebe und Freundschaft. Sie geht konsequent ihren Weg, berwindet die gr ten Schwierigkeiten, ohne sich selber untreu zu werden und findet doch noch ihr Gl ck.
ISBN: 9783740746612
ISBN-10: 9783740746612
Publisher: Twentysix
Publication Date: 05/25/2018 - 12:00am
On Sale: 06/03/2018 - 12:00am
Pages: 258
Language: German
Categories