Predestinados / Star - Crossed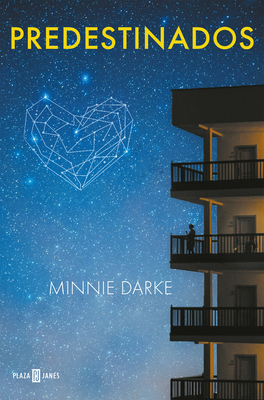 Predestinados / Star - Crossed
Out of Stock In Store (Click to Order)
«Una comedia romántica absolutamente adorable.»- Red Magazine

Una chispeante novela astrológica que encantará tanto a escépticos como a soñadores.

El destino no debe dejarse al azar. A veces necesita un poco de ayuda.

Puede que fuese la casualidad la que volvió a unir a Justine, una sagitario escéptica y aspirante a periodista, con su amor de la adolescencia, un acuario luchador llamado Nick que sueña con ser actor. Pero también pudo ser cosa del destino.

Nick cree en la astrología. Lee cada día su horóscopo en la revista en la que trabaja Justine, y confía planamente en sus predicciones. Por eso, cuando Justine comprueba que Nick sigue sin corresponder a sus deseos, decide realizar algunos pequeños cambios en la predicción de su signo... ¿Qué daño puede causar?

Una deliciosa comedia romántica sobre el destino, la amistad y las vidas entrecruzadas.

ENGLISH DESCRIPTION

A sparkling romantic comedy about one woman's decision to tinker with the horoscopes of the man of her dreams—with far-reaching consequences

"A bright, brilliant, joyful love story."—Josie Silver, #1 New York Times bestselling author of One Day in December

When childhood sweethearts Justine (Sagittarius and serious skeptic) and Nick (Aquarius and true believer) bump into each other as adults, a life-changing love affair seems inevitable. To Justine, anyway. Especially when she learns Nick is an astrological devotee, whose decisions are guided by the stars, and more specifically, by the horoscopes in his favorite magazine. The same magazine Justine happens to write for. As Nick continues to not fall headlong in love with her, Justine decides to take Nick's horoscope, and Fate itself, into her own hands. But, of course, Nick is not the only Aquarius making important life choices according to what is written in the stars. 
 
Charting the ripple effects of Justine's astrological meddling, Star-Crossed is a delicious, intelligent, and affecting love story about friendship, chance, and how we all navigate the kinds of choices that are hard to face alone.

Minnie Darke es géminis con ascendente en virgo. Jugadora implacable de Scrabble, aficionada al punto, amante de los libros y de los lápices recién afilados, esta bibliotecaria y escritora vive en la isla australiana de Tasmania, donde redacta sus novelas tanto en la mesa de su cocina como en el estudio que ha habilitado en el jardín.
ISBN: 9788401022371
ISBN-10: 9788401022371
Publisher: Plaza & Janés
Publication Date: 11/19/2019 - 12:00am
On Sale: 11/19/2019 - 12:00am
Pages: 432
Language: Spanish
Categories
Fiction / Romance / Contemporary