Antología de cuentos cortos (Clásicos ilustrados)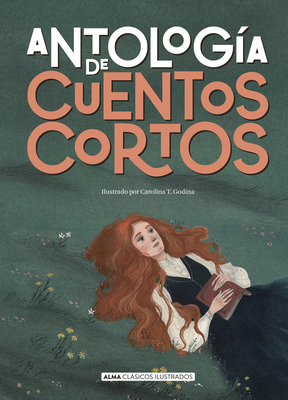 Antología de cuentos cortos (Clásicos ilustrados)
Pre-Order (Not Yet Published)
Escribir un buen cuento es una tarea exigente, tanto o más difícil que escribir una gran novela. Cuando un autor logra plasmar todas las emociones humanas y crear retratos imperecederos de personajes en un relato, identificamos el verdadero genio literario y la lectura se convierte en un intenso placer, dado que contienen los mismos ingredientes que una gran novela, pero se leen en poco tiempo. La presente selección permitirá a los amantes de la buena literatura disfrutar de los mejores relatos cortos de grandes autores, con una gran variedad de temáticas y estilos.
 
Writing stories is no easy task, and writing short stories can prove to be even more challenging. Whenever an author is able to translate human emotions, depict vivid images, and bring relatable characters to life, as readers, we come face to face with literary genius. Short stories offer the same ingredients you find in your favorite novels, but in a much quicker read. This versatile collection is wonderful for those that enjoy short stories written by acclaimed writers.
Edgar Allan Poe was an American writer, poet, critic, and journalist. He renewed the Gothic novel and is especially remembered for his horror stories. He has been considered the inventor of the detective story, and contributed several works to the emerging genre of science fiction. Franz Kafka was a highly influential writer who published three novels, a novella, and a great number of short stories. His peculiar writing style is often associated with the artistic philosophy of existentialism and expressionism. Federico Garcia Lorca is among Spain's best-known authors. He was a popular member of the Generation of '27 and an avid supporter of Republican Spain. One month after the coup that led to the Spanish Civil War, he was assassinated by a group of Francoists. His books include Romancero Gitano, Poeta en Nueva York, and La casa de Bernarda Alba.
ISBN: 9788418008078
ISBN-10: 9788418008078
Publisher: Editorial Alma
Publication Date: 02/01/2022 - 12:00am
On Sale: 02/01/2022 - 12:00am
Pages: 272
Language: Spanish
Categories