Between Past Orthodoxies and the Future of Globalization: Contemporary Philosophical Problems (Value Inquiry Book Series / Contemporary Russian Philosophy #288)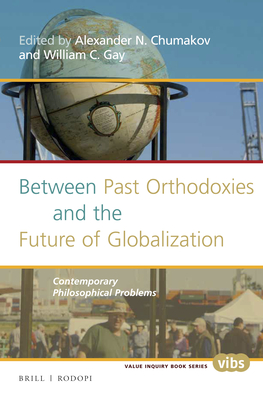 Between Past Orthodoxies and the Future of Globalization: Contemporary Philosophical Problems (Value Inquiry Book Series / Contemporary Russian Philosophy #288)
Unavailable
For over a quarter century Russian scholars have operated apart from past ideological constraints and have been discussing in new ways the most acute problems of Russia and of the world community as a whole. Between Past Orthodoxies and the Future of Globalization makes available in English current research by leading thinkers in Russia in philosophy, political theory, and related fields. At the international level, one group of essays articulates Russian perspectives on key global issues. At the national level, another group of essays delivers analyses of the global dimensions in a variety of current issues in Russia. Taken together, the fourteen chapters of this book demonstrate the relevance and vitality of contemporary Russian philosophy to the study of globalization.

Contributors are:
Akop P. Nazaretyan, Alexander N. Chumakov, Alexander V. Katsura, Anastasia V. Mitrofanova, Ilia V. Ilyin, Ivan A. Aleshkovskiy, Leonid E. Grinin, Olga G. Leonova, Pavel S. Seleznev, Sergey A. Nikolsky, Tatiana A. Alekseeva, Valentina G. Fedotova, Vladimir N. Porus, Vladimir V. Mironov, William C. Gay, Yakov A. Plyais.
Alexander N. Chumakov is Professor; Chair, Philosophy Department, Financial University under the Government of the Russian Federation; Leading Research Fellow, Institute of Philosophy; First Vice-President, Russian Philosophical Society; specializations in global studies, democratization, social philosophy, ecology; Editor-in-Chief, Age of Globalization, Vestnik RFO; author, 16 books.William C. Gay is Professor Emeritus of Philosophy at the University of North Carolina at Charlotte. He has published five books with Russian philosophers and has authored many articles and book chapters on issues of war, peace, and justice.
ISBN: 9789004307827
ISBN-10: 9789004307827
Publisher: Brill/Rodopi
Publication Date: 01/28/2016 - 12:00am
On Sale: 01/28/2016 - 12:00am
Pages: 252
Language: English
Categories