After the Holocaust the Bells Still Ring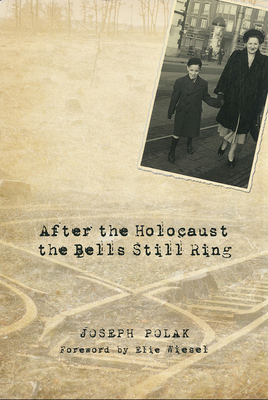 After the Holocaust the Bells Still Ring
Out of Stock In Store (Click to Order)
Winner of:
2015 National Jewish Book Award; Biography, Autobiography, and Memoir


This memoir is a fascinating portrait of mother and child who miraculously survive two concentration camps, then, after the war, battle demons of the past, societal rejection, disbelief, and invalidation as they struggle to reenter the world of the living. It is the tale of how one newly takes on the world, having lived in the midst of corpses strewn about in the scores of thousands, and how one can possibly resume life in the aftermath of such experiences. It is the story of the child who decides, upon growing up, that the only career that makes sense for him in light of these years of horror is to become someone sensitive to the deepest flaws of humanity, a teacher of God's role in history amidst the traditions that attempt to understand it—and to become a rabbi. Readers will not emerge unscathed from this searing work, written by a distinguished, Boston-based rabbi and academic.
Joseph Polak is an infant survivor of the Holocaust, during which time he was a prisoner at two concentration camps: Westerbork and Bergen-Belsen. He has published extensively in leading popular and scholarly periodicals and newspapers, including the Boston Globe, Commentary, Jewish Law Studies, Judaism, and Tradition. He is an assistant professor of public health (health law) at Boston University School of Public Health; the rabbi emeritus of the Florence and Chafetz Hillel House at Boston University; and the chief justice at the Rabbinical Court of Massachusetts. He lives in Brookline, Massachusetts. Elie Wiesel is a Romanian-born Holocaust survivor, author of 57 books, and winner of the 1986 Nobel Peace Prize. He lives in New York.