ChinaPhobia: A Wasted Opportunity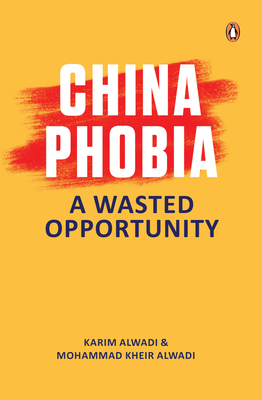 ChinaPhobia: A Wasted Opportunity
Out of Stock In Store
How can we prevent the growing ChinaPhobia phenomenon from turning competition into mutually destructive conflict?
ChinaPhobia - A Wasted Opportunity is an informative book, unbiased towards either China or America. It has been written in the form of a conversation between a father—a former journalist and senior diplomat—and his businessman son. Both academics present the facts combined with insights gained from years of observations of China.

Urgent questions are addressed in the final part of the book. Without a timely response, inflating ChinaPhobia could become the biggest threat to global peace, economic growth and stability, poisoning international relations in the coming years. The authors discuss the means of mitigation at home and abroad.
Dr Mohammed Kheir Alwadi was born in 1948. He studied Media and Publicity in Moscow State University from 1968 to 1974, from where he received his master's degree.
He received an Honorary Doctorate from the Russian Academy of Sciences in St Petersburg, of which he became an integral member. He served as a Director for foreign radio stations in Radio Damascus in 1975, then as a General Director of Syrian Radio in 1977. In the period 1978-1980 he was Director of Syrian National Television.
Dr Karim Alwadi is an entrepreneur/ political scientist based in Beijing since 2001. Started up and founded several companies in China spanning sectors from machinery manufacturing, infrastructure investment and development, to the travel industry.
He received his Bachelor's and Master's Degrees in International Relations, focusing on Sino Arab Relations, at China RenMin University. obtained his PHD degree in International Politics from China Foreign Affairs University. An active member in the Chinese Academic society.


ISBN: 9789815017717
ISBN-10: 9789815017717
Publisher: Penguin Random House SEA
Publication Date: 08/26/2022 - 12:00am
On Sale: 08/26/2022 - 12:00am
Pages: 274
Language: English
Categories
Political Science / International Relations