The Nature of Economies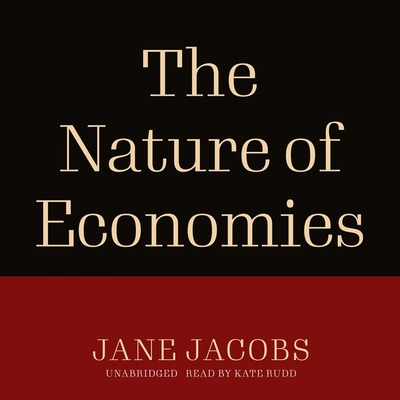 The Nature of Economies
Backordered
Decades after The Death and Life of Great American Cities forever changed the field of urban studies, Jane Jacobs--one of the few contemporary thinkers whose works will remain in print for generations--brought us a modern classic on economies and ecology. Original and eloquent, this book looks at the connection between the economy and nature, arguing that the principles of development, common to both systems, are the proper subject of economic study.
The Nature of Economies is written in the form of a Platonic dialogue, a conversation over coffee among five contemporary New Yorkers. The question they discuss is: Does economic life obey the same rules as those governing the systems in nature? For example, can the way fields and forests maximize their intakes and uses of sunlight teach us something about how economies expand wealth and jobs and can do this in environmentally beneficial ways? The underlying question is both simple and profound, and the answers that emerge will shape the way people think about how economies really work.
The New York Times described Jane Jacobs's The Death and Life of Great American Cities as first of all a work of literature. The accessibility of her prose--The New Criterion called it majestic--stands as Jacobs's hallmark. She is the rarest of analytic thinkers, both an economic visionary and an artist. Examining complex systems with the wit, style, and clear eye of the masterly essayist, in The Nature of Economies Jacobs accomplishes the near impossible: She fundamentally challenges some of the established principles of economics while writing in a style that enthralls the general reader.
ISBN: 9798212033602
ISBN-10: 9798212033602
Publisher: Blackstone Publishing
Publication Date: 11/15/2022 - 12:00am
On Sale: 11/15/2022 - 12:00am
Language: English
Categories