Until You've Walked A Mile In My Shoes: My Will To Walk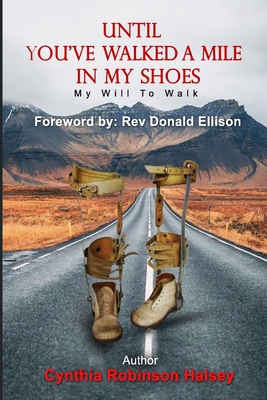 Until You've Walked A Mile In My Shoes: My Will To Walk
Out of Stock In Store (Click to Order)
This item may not be available to order. Please call 617-566-6660 for more information.
Life has a way of dealing us cards that we are not prepared to play. However, God is faithful and will always strengthen us for every situation we face. He is with us as we play the cards we are dealt, making sure that we win every time. In this book, you will have a front row seat into the life of a true overcomer. God gave Cynthia strength to endure every hardship that entered her life and He will do the same for you. God took what the enemy meant for evil and turned it into good. He transformed her trials into triumphs and gave her the victory. As you read this book, you will be encouraged and provoked to believe that all things are possible with God, if you only believe and work toward the goals you set for yourself.
ISBN: 9798553551001
ISBN-10: 9798553551001
Publisher: Independently Published
Publication Date: 11/09/2020 - 12:00am
On Sale: 11/09/2020 - 12:00am
Pages: 26
Language: English
Categories