The Strange Case of Dr. Jekyll and Mr. Hyde - Large Print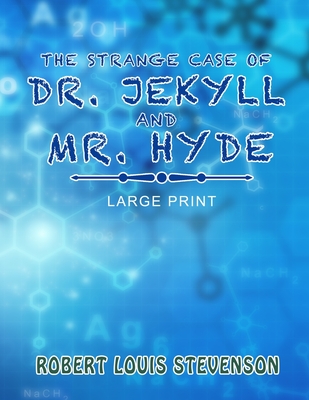 The Strange Case of Dr. Jekyll and Mr. Hyde - Large Print
Out of Stock In Store (Click to Order)
This item may not be available to order. Please call 617-566-6660 for more information.
THE STRANGE CASE OF DR. JEKYLL AND MR. HYDE is a classic tale by Robert Louis Stevenson about of man's inner struggle between good and evil. The story revolves around the investigation by John Utterson, a lawyer, concerning the association between Dr. Henry Jekyll and the morally corrupt Edward Hyde, to whom Jekyll has recently willed his estate. Through the use of a magic serum Jekyll is transformed into Hyde which he does so in order to indulge in the darker side of his character. After a time Jekyll finds that he is involuntarily turning into Hyde and must use the serum, which is running low, to turn back.
ISBN: 9798567255322
ISBN-10: 9798567255322
Publisher: Independently Published
Publication Date: 11/18/2020 - 12:00am
On Sale: 11/18/2020 - 12:00am
Pages: 130
Language: English
Categories