Black Love: Has Slavery Really Stopped? Poems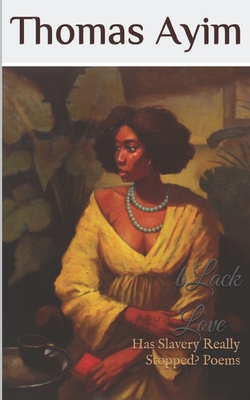 Black Love: Has Slavery Really Stopped? Poems
Unavailable
This item may not be available to order. Please call 617-566-6660 for more information.
she is the only flower on earth that grows unwanted.―Chimamanda Ngozi Adichie
JUST US and a bit of everything: )(:

"HER" rupi kaur.

everyone wants to survive and thrive
that's why we seek pleasure of happiness
in a treasure of gold.
and i don't mind
what society thinks about me
all the time
cause confidence without clarity
is a disaster in life.


"HIM" jericho brown.

now look at your skin
brown
and radiant
with a touch of the sweetness of a stretch
that has always swelled the blues in me.


Black love is not only a reflective collection of poetry but also, a life Walkman ― as poetickofi has carefully sandwiched it with thrilling paintings and photography by some of the most talented African American artists in the world.

It is split into seven chapters, each of which gives you an opportunity to crawl, walk, run and eventually fly your way out of loneliness, loss, depression, trauma, heartbreak, abuse and slavery while reminding you about how unique and amazing you're.

"There is always something that you can do", and from seeing so many women and men who don't believe they can fully overcome their pain--or even know where to begin -- find out How to Overcome Your Emotional Wounds in order to Achieve Personal Growth in this life-changing little but yet invaluable book of poems and paintings amidst the fight for mental health and the fight against racism.

emancipate yourself from mental slavery; none but ourselves can free our minds.
ISBN: 9798682871834
ISBN-10: 9798682871834
Publisher: Independently Published
Publication Date: 09/05/2020 - 12:00am
On Sale: 09/05/2020 - 12:00am
Pages: 112
Language: English
Categories