Past Event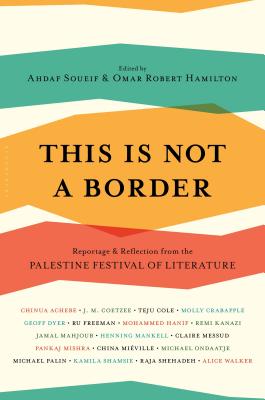 Buy Now
This Is Not A Border
Celebrating the tenth anniversary of Palestine Festival of Literature,
This Is Not a Border
is a collection of essays, poems, and sketches from some of the world's most distinguished artists, responding to their experiences at this unique festival. Both heartbreaking and hopeful, their gathered work is a testament to the power of literature to promote solidarity and hope in the most desperate of situations.
Contributors Teju Cole and Ru Freeman will be in conversation with Tom Hallock, Associate Publisher of Beacon Press, and Khury Petersen-Smith, Postdoctoral Fellow at the Mellon Sawyer Seminar in Comparative Global Humanities at Tufts University.