Past Event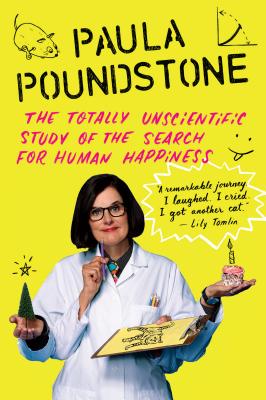 Buy Now
Get tickets HERE for this event at the Chevalier Theatre!
This ticketed event with comedian Paula Poundstone will take place at the Chevalier in Medford Square, and attendees can buy the performer's book (now in paperback, featuring an added chapter) to attend Paula's signing after the show.
Offering herself up as a human guinea pig in a series of thoroughly unscientific experiments, Poundstone tries out a different get-happy hypothesis in each chapter of her data-driven search. She gets in shape with taekwondo. She drives fast behind the wheel of a Lamborghini. She communes with nature while camping with her daughter, and commits to getting her house organized (twice ). Swing dancing? Meditation? Volunteering? Does any of it bring her happiness? You may be laughing too hard to care.
Add to Calendar