Past Event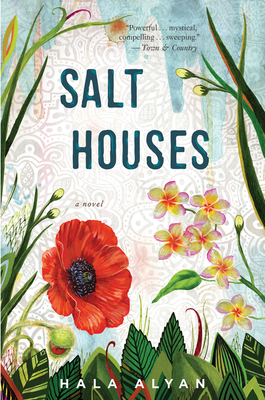 Buy Now
Salt Houses
To watch a recording of this event and other select Transnational events, visit WGBH Forum Network.
Palestinian American poet and clinical psychologist Hala Alyan was born in Carbondale, Illinois, and grew up in Kuwait, Oklahoma, Texas, Maine, and Lebanon.  She is the author of three poetry collections and has been awarded a Lannan Foundation fellowship. Salt Houses is her first novel.  
About the books: 
Named a Best Book of the Year by NPR, Nylon, Kirkus Reviews, Bustle and BookPage. 
On the eve of her daughter Alia's wedding, Salma reads the girl's future in a cup of coffee dregs. She sees an unsettled life for Alia and her children; she also sees travel and luck. While she chooses to keep her predictions to herself that day, they will all soon come to pass when the family is uprooted in the wake of the Six-Day War of 1967. 
Lyrical and heartbreaking, Salt Houses follows three generations of a Palestinian family and asks us to confront that most devastating of all truths: you can't go home again.