Past Event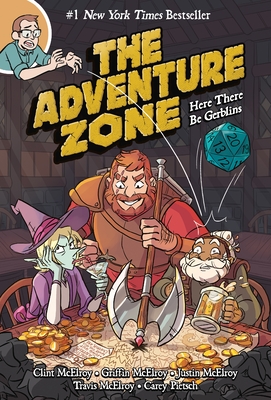 Buy Now
This event is SOLD OUT.
In conversation with Ethan Gilsdorf.
Join us at The Adventure Zone Graphic Novel Live! featuring the creative team behind the graphic novel: Clint McElroy, Griffin McElroy, Justin McElroy, and Travis McElroy. At this live show, your ticket to the show gets you a copy of THE ADVENTURE ZONE: HERE THERE BE GERBLINS graphic novel and each copy will be signed by one of the McElroys! The live show will include a conversation with the team about the graphic novel and a live "reading" of an excerpt from the new comic, featuring special guests playing your favorite NPCs. See you there!
Add to Calendar