Past Event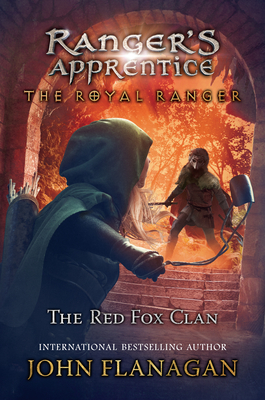 Buy Now
The Red Fox Clan
#1 New York Times bestselling author John Flanagan returns to the world of Ranger's Apprentice, continuing the story arc starring fan favorites, Will and Maddie (The Royal Ranger: A New Beginning).
After passing her third-year assessment as a ranger's apprentice, Maddie is called home to Castle Araluen. Forced to keep her ranger training a secret, Maddie feels trapped by the monotony of castle life and longs to find a way out. But there are whisperings of a new threat to the kingdom. The mysterious Red Fox Clan, a group of anarchists all donning fox masks, have threatened Castle Araluen and question Princess Cassandra and Madelyn's succession to the throne. Will they succeed in unseating Cassandra and Madelyn and take the throne for themselves?
John Flanagan grew up in Sydney, Australia, hoping to be a writer, and after a successful career in advertising and television, he began writing a series of short stories for his son, Michael, in order to encourage him to read. Those stories would eventually become The Ruins of Gorlan, Book 1 of the Ranger's Apprentice epic. Now with his companion series, Brotherband, the novels of John Flanagan have sold millions of copies and made readers of kids the world over.