Past Event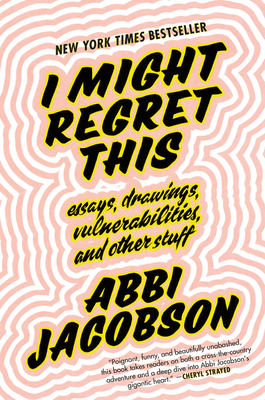 Buy Now
TICKETS AVAILABLE HERE.
This event will take place at the Chevalier Theatre in Medford.
Co-sponsored by Jewish Women's Archive.
In conversation with Meredith Goldstein.
Abbi Jacobson is one of the series creators, executive producers, and stars of Comedy Central's critically acclaimed hit show Broad City. She is the New York Times bestselling author of the illustrated book, Carry This Book, and has also created two coloring books: Color This Book: New York City and Color This Book: San Francisco. She is the host of A Piece of Work, the Webby award winning podcast from Museum of Modern Art and WNYC Studios.
I Might Regret This is a hilarious and poignant collection about love, loss, work, comedy, and figuring out who you really are when you thought you already knew.
Add to Calendar