Past Event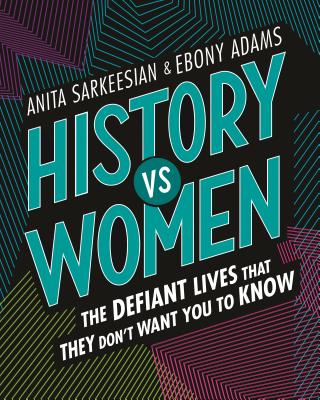 Buy Now
This event is in conversation with author Jaclyn Friedman.
Looking through the ages and across the globe, Anita Sarkeesian, founder of Feminist Frequency, along with Ebony Adams PHD, have reclaimed the stories of twenty-five remarkable women who dared to defy history and change the world around them. From Mongolian wrestlers to Chinese pirates, Native American ballerinas to Egyptian scientists, Japanese novelists to British Prime Ministers, History vs Women will reframe the history that you thought you knew.
Anita Sarkeesian is an award-winning media critic and the creator and executive director of Feminist Frequency, an educational nonprofit that explores the representations of women in pop culture narratives. Best known as the creator and host of Feminist Frequency's highly influential series Tropes vs. Women in Video Games, Anita lectures at universities, conferences and game development studios around the world. Anita dreams of owning a life-size replica of Buffy's scythe.

Ebony Adams, PhD, is an author, activist, and former college educator whose work highlights the lives and work of black women in the diaspora. She lives in Los Angeles with a steadily increasing collection of Doctor Who memorabilia. She writes widely on film criticism, social justice, and pop culture.
Add to Calendar