Past Event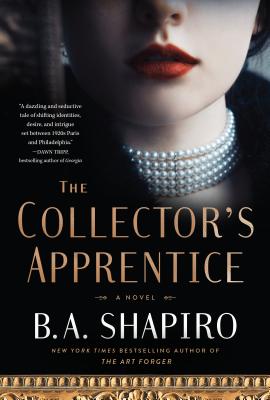 Buy Now
This event will be in conversation with author and columnist Meredith Goldstein.
It's the summer of 1922, and nineteen-year-old Paulien Mertens finds herself in Paris–broke, disowned, and completely alone. To protect herself from the law and the wrath of those who lost everything, she creates a new identity, a Frenchwoman named Vivienne Gregsby, and sets out to recover her father's art collection, prove her innocence–and exact revenge on George. When the eccentric and wealthy American art collector Edwin Bradley offers Vivienne the perfect job, she is soon caught up in the Parisian world of post-Impressionists and expatriates. As she travels between Paris and Philadelphia, where Bradley is building an art museum, her life becomes even more complicated: George returns with unclear motives … and then Vivienne is arrested for Bradley's murder.

B. A. Shapiro has made the historical art thriller her own. In The Collector's Apprentice, she gives us an unforgettable tale about the lengths to which people will go for their obsession, whether it be art, money, love, or vengeance.
Add to Calendar