Past Event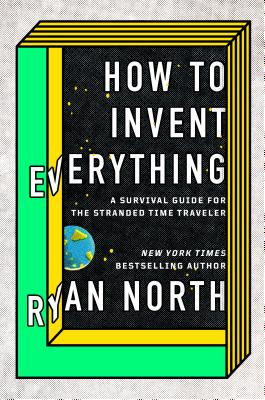 Buy Now
Featuring a young author from 826 Boston.
What would you do if a time machine hurled you thousands of years into the past… and then broke? How would you survive? Could you improve on humanity's original timeline? And how hard would it be to domesticate a giant wombat? Don't worry: in How to Invent Everything, bestselling author and time-travel enthusiast Ryan North has figured out the answers to those four questions - and more - just for you.
Ryan North is the New York Times-bestselling author of two chooseable-path Shakespeare books, Romeo and/or Juliet and To Be or Not to Be. He's the creator of Dinosaur Comics and the Eisner Award-winning writer of Adventure Time, Jughead, and The Unbeatable Squirrel Girl for Marvel Comics, and he has a master's in computational linguistics from the University of Toronto. Ryan lives in Toronto with his wife, Jenn, and their dog, Noam Chompsky.
826 Boston is a nonprofit youth writing and publishing organization that empowers traditionally underserved students ages 6-18 to find their voices, tell their stories, and gain communication skills to succeed in school and in life.
Add to Calendar