Past Event
Coolidge Corner Theatre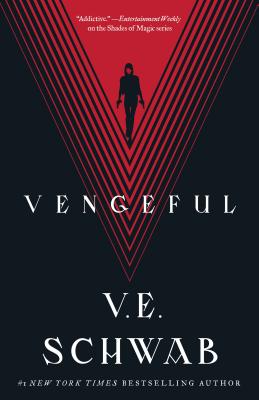 Buy Now
THIS EVENT IS SOLD OUT. THERE WILL BE A STANDBY LINE AT COOLIDGE CORNER THEATRE ON THE NIGHT OF THE EVENT. WE WILL BEGIN SELLING AVAILABLE SEATS AT 5:55PM.
Beloved fantasy author V.E. Schwab will appear at the COOLIDGE CORNER THEATRE to discuss Vengeful, the long awaited follow up to Vicious.
Magneto and Professor X. Superman and Lex Luthor. Victor Vale and Eli Ever. Sydney and Serena Clarke. Great partnerships, now soured on the vine. But Marcella Riggins needs no one. Flush from her brush with death, she's finally gained the control she's always sought–and will use her new-found power to bring the city of Merit to its knees. She'll do whatever it takes, collecting her own sidekicks, and leveraging the two most infamous EOs, Victor Vale and Eli Ever, against each other once more.
Praise for V.E. Schwab
"Schwab's characters feel vital and real, never reduced to simple archetypes… In a genre that tends toward the flippant or pretentious, this is a rare superhero novel as epic and gripping as any classic comic. Schwab's tale of betrayal, self-hatred, and survival will resonate with superhero fans as well as readers who have never heard of Charles Xavier or Victor von Doom." Publishers Weekly, starred review
"A brilliant exploration of the superhero mythos and a riveting revenge thriller." –The Guardian on Vicious
Add to Calendar