Past Event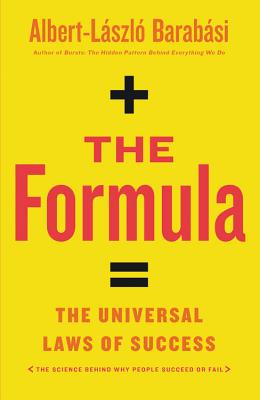 Buy Now
This event will take place at the Brookline Village Library at 361 Washington St., Brookline.
Too often, accomplishment does not equate to success. We did the work but didn't get the promotion; we played hard but weren't recognized; we had the idea but didn't get the credit. We've always been told that talent and a strong work ethic are the key to getting ahead, but in today's world these efforts rarely translate into tangible results. Recognizing this disconnect, Laszlo Barabási, one of the world's leading experts on the science of networks, uncovers what success really is: a collective phenomenon based on the thoughts and praise of those around you.
Albert-László Barabási is the Robert Gray Dodge Professor of Network Science and a Distinguished University Professor at Northeastern University, where he directs the Center for Complex Network Research, and holds appointments in the Department of Medicine at Harvard Medical School and at the Central European University in Budapest. A native of Transylvania, Romania, he received his Masters in Theoretical Physics at the Eötvös University in Budapest and his Ph.D. at Boston University. His work has led to many breakthroughs, including the discovery of scale-free networks in 1999, which continues to make him one of the most cited scientists today.
Add to Calendar