Past Event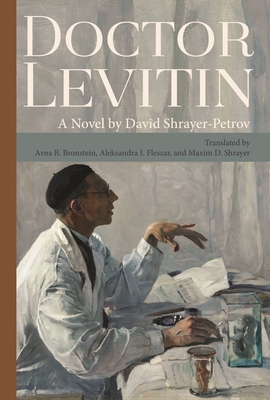 Buy Now
Doctor Levitin
Available now for the first time in English, Doctor Levitin is a modern classic in Jewish literature. A major work of late twentieth-century Russian and Jewish literature since its first publication in Israel in 1986, it has also seen three subsequent Russian editions. It is the first in David Shrayer-Petrov's trilogy of novels about the struggle of Soviet Jews and the destinies of refuseniks. In addition to being the first novel available in English that depicts the experience of the Jewish exodus from the former USSR, Doctor Levitin is presented in an excellent translation that has been overseen and edited by the author's son, the bilingual scholar Maxim D. Shrayer.
David Shrayer-Petrov is a well-known contemporary Russian-American writer and medical scientist. He has published twenty-five books in his native Russian and three books of fiction in English translation, including Dinner with Stalin and Other Stories. Maxim D. Shrayer, the author's son and translator, is professor of Russian, English, and Jewish studies at Boston College and a 2012 Guggenheim Fellow. His books include Waiting for America: A Story of Emigration and Leaving Russia: A Jewish Story.
Arna Bronstein is a professor at the University of New Hampshire. She is the co-author of several acclaimed textbooks of Russian, including Making Progress in Russian, and has translated fiction and nonfiction from the Russian.