Wednesday Nov. 7th 7:00 pm
kidsmith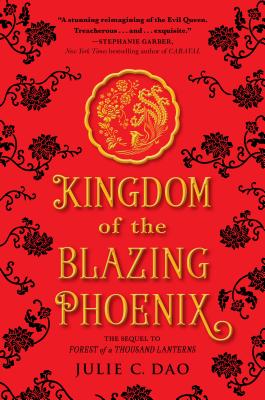 This event will be in conversation with Karen McManus, author of One of Us Is Lying.
Princess Jade has grown up in exile, hidden away in a monastery while her stepmother, the ruthless Xifeng, rules as Empress of Feng Lu. But the empire is in distress and its people are sinking into poverty and despair. Even though Jade doesn't want the crown, she knows she is the only one who can dethrone the Empress and set the world right. This is where the flawed heroine of Forest of a Thousand Lanterns finally meets her match.
Julie Dao is a proud Vietnamese American who was born in upstate New York. She studied medicine in college, but came to realize blood and needles were her Kryptonite. By day, she worked in science news and research; by night, she wrote books about heroines unafraid to fight for their dreams, which inspired her to follow her passion of becoming a published author.
Join our mailing list to get b-mail, our weekly newsletter