Past Event
Brookline Booksmith Used Book Cellar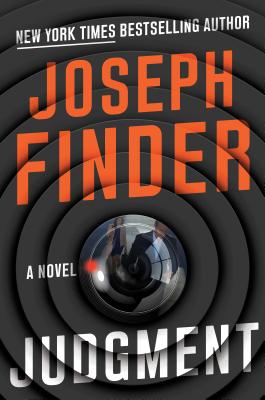 Buy Now
Judgment: A Novel
Joseph Finder will appear in conversation with William Landay, author of Defending Jacob and Mission Flats.
It was nothing more than a one-night stand. Juliana Brody, a judge in the Superior Court of Massachusetts, is rumored to be in consideration for the federal circuit, maybe someday the highest court in the land. At a conference in a Chicago hotel, she meets a gentle, vulnerable man and has an unforgettable night with him—something she'd never done before. They part with an explicit understanding that this must never happen again. But back home in Boston, Juliana realizes that this was no random encounter.
The man from Chicago proves to have an integral role in a case she's presiding over–a sex-discrimination case that's received national attention. Juliana discovers that she's been entrapped, her night of infidelity captured on video. Strings are being pulled in high places, a terrifying unfolding conspiracy that will turn her life upside down.
Joseph Finder is the New York Times bestselling author of fourteen previous novels, including The Switch, Guilty Minds, The Fixer, Suspicion, Vanished, and Buried Secrets. Finder's international bestseller Killer Instinct won the International Thriller Writers's Thriller Award for Best Novel of 2006. Other bestselling titles include Paranoia and High Crimes, which both became major motion pictures. He lives in Boston.