Past Event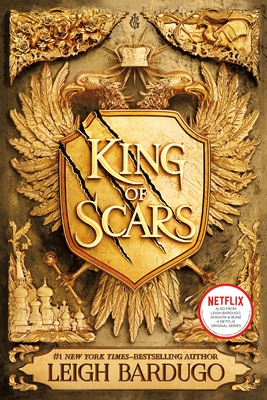 King of Scars
NOTICE: Brookline Booksmith will CLOSE EARLY at 5:00pm and begin admitting event ticketholders at 6:00pm. Regular business/browsing will resume at 8:00pm.
THIS EVENT IS NOW SOLD OUT. There will NOT be a waitlist/standby.
~~~
Leigh Bardugo is hitting the road in support of her next adventure in the Grishaverse, King of Scars.
Exciting news: we're partnering with Macmillan to host a Grishaverse fan meet-up an hour before Leigh arrives. We'll be closing the store to everyone but ticketholders for this meet-up–Grishaverse fans will have the run of the store! The meet-up will include trivia/games, a themed King of Scars photo backdrop (so come in costume!), exclusive fan-meet-up-only moments, and more.
Once Leigh arrives, she'll host a 30 minute Q&A followed by a book signing where you're able to get King of Scars personalized and two additional Leigh Bardugo titles signed. You'll also be able to grab a quick photo with her, so have your cameras ready to go!
All parts of this event will take place at Brookline Booksmith / 279 Harvard St / Brookline, MA 02446.
FAN MEET-UP: 6-7PM
Q&A AND SIGNING: 7PM
ABOUT THE BOOK
Face your demons…or feed them.
Nikolai Lantsov has always had a gift for the impossible. No one knows what he endured in his country's bloody civil war—and he intends to keep it that way. Now, as enemies gather at his weakened borders, the young king must find a way to refill Ravka's coffers, forge new alliances, and stop a rising threat to the once-great Grisha Army.
Yet with every day a dark magic within him grows stronger, threatening to destroy all he has built. With the help of a young monk and a legendary Grisha Squaller, Nikolai will journey to the places in Ravka where the deepest magic survives to vanquish the terrible legacy inside him. He will risk everything to save his country and himself. But some secrets aren't meant to stay buried—and some wounds aren't meant to heal.
Enter the Grishaverse with this new novel from #1 New York Times-bestselling author Leigh Bardugo.